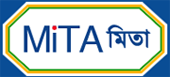 [페어뉴스]= Myanmar Medical Pharma Cosmetics Exhibition and Conference
Date:
07-Aug-15 to 09-Aug-15
Location:
Tatmadaw Hall / Yangon / Myanmar
Category:
Food & Beverages Healthcare & Pharmaceuticals Beauty & Hair Care Sport, Fitness & Recreation Conferences & Trade Fairs Fashion
This Exhibition & Conference will be co-located with:
(1)
Myanmar Pharmaceutical Exhibition (
http://pharmaceuticals-exhibition.mitamyanmar.com/)
(2)
Myanmar Hospital & Clinical Exhibition(
http://clinics-hospitals.mitamyanmar.com/)
(3)
Myanmar Sports & Fitness Equipment & Services Exhibition
(4)
Myanmar Cosmetics, Beauty, Spa & Wellness Products & Services Exhibition
(5)
Myanmar Health, Cosmetics and Beauty SHOW – 2015
http://beauty-cosmetics-fashion.mitamyanmar.com/myanmar-cosmetics-exhibition-sports-beauty-fashion-show-2015-agenda/
Visitors
Who Should Attend Myanmar Pharma Exhibition | Myanmar Pharma Conference?
Doctors, Hospital Administrators, Medical Professionals
Investors, Directors, CXOs, GMs, Marketing Managers, Policy Makers, Lawyers;
Industry Associations, Developmental Organizations, Institutes, Media.
Participating Myanmar Medical Professionals from:
Myanmar Private Hospitals Association (MPHA)
Myanmar Physiotherapy Society
Myanmar Medical Association (MMA)
Myanmar Pharmaceuticals and Medical Equipment Entrepreneurs Association (MPMEEA)
Myanmar Dental Association
Myanmar Nurse and Midwife Association
Myanmar Health Assistant Association
Union of Myanmar Federation of Chamber of Commerce & Industry (UMFCCI)
Professional Associations & Councils in Myanmar:
Myanmar Medical Council (MMC)
Myanmar Nurse and Midwife Council
PRESS CONFERENCE is scheduled on 21st March 2015: Join
Opportunity to advertise during Press Conference scheduled on 21st March 2015, if you register and pay before 16th March 2015.
Exhibitors
MiTA Services Pte Ltd (Singapore) and MiTA Myanmar @ ISBC provide one-stop consulting services to foreign investors for entry into Myanmar's emerging market and business match-making with Myanmar companies since 2009. Please visit our website to know more about MiTA and all the services we are providing in Myanmar.
MiTA Myanmar Team consists of professionally qualified and highly experienced personnel with international experience. In Myanmar, we also have a Panel of Advisors and Senior Consultants who retired from Govt. Departments and having good working relations with many private companies, Govt. Enterprises, Ministries and Departments of the Govt. of Myanmar. Investment in Myanmar… please contact us
Consulting Services: (i) Company Registration: MIC Permit & DICA Registration and Myanmar Translation (ii) IEE, EIA, EMP, SIA, HIA, CSR (iii) Project Management, (iv) Green Business, Waste Management, (v) HRM, Recruitment & Training, (vi) Exhibitions, Conferences & Trade Promotion, (vii) Due Diligence, Market Intelligence and Market Entry Strategy, (viii) PR, Marketing, Branding & Distribution, (ix) Export-Import Advisory: Sell in Myanmar, Buy From Myanmar, (x) Branding & Marketing in Myanmar, Branding & Marketing of Myanmar Products in America & Europe, (xi) Online Marketing, High-end Web Development & Online Asset Management (xii) Property & Real Estate Consulting.
Business Sectors: (i) Medical & Health Care, (ii) Oil & Gas: Upstream & Downstream, (iii) Power Renewable Energy, (iv) Construction Property Real Estate, (v) Agriculture, Agribusiness, Fishery, Contract Farming, (vi) Mining, (vii) Technology, IT & ITES and (viii) Garments & Wood Based Products.
Clients: Our Clients & Business Associates are from Japan, USA, UK, Germany, Norway, South Africa, Australia, Singapore, India, Thailand, Myanmar, etc.
Specialization in Myanmar Medical & Healthcare Sector: Product & Equipment Registration, Marketing & Distribution Management, Investment & JV Company Registration & MIC Permit.